The product is manufactured in California(L.A.), Nevada(Henderson), Massachusetts(Boston) and Michigan(Detroit).
⚡Our eye cream uses patented technology to remove bags under the eyes / dark circles/eye wrinkles in real-time, making your eyes look as beautiful as ever.
It can effectively restore the plump and healthy elasticity of the Pouch and wrinkles, suitable for long time use.
It also provides an antioxidant action, fights free radicals and boost collagen renewal.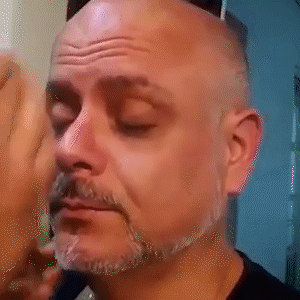 Formulated with a safe, gentle tissue tightening agent which lifts away 83% fine lines and deep wrinkles instantly!
The energising and brightening effect of vitamin C and hyaluronic acid reduces uneven skin tone and diminish under-eye bags, circle and puffiness.
 Expect a dewy, brighter finish ASAP!
In just only 28 seconds you'll enjoy firmer, plumper, smoother, and more youthfully radiant under eyes skin for up to 10 hours.
NATURALLY, PURE AND ECO-FRIENDLY – Our puffy eyes treatment is nothing but pure, potent, eco-friendly ingredients designed to enhance your unique beauty.
Customer Reviews:
"My skin is insanely good as a result of using this every other day/night. I used to have dry lines on my forehead and around my eyes. I hated using fake expensive, falsely advertised product because it always made my skin peel and red, however this stuff is truly effective without the irritation."-Diana
"No no no no I can't even believe this is real. This serum is INCREDIBLE. I LOVE this serum. I can't even describe how much I love it. You NEED to get this if you care at all about your skin."-Brittany Marshall
HOW TO USE?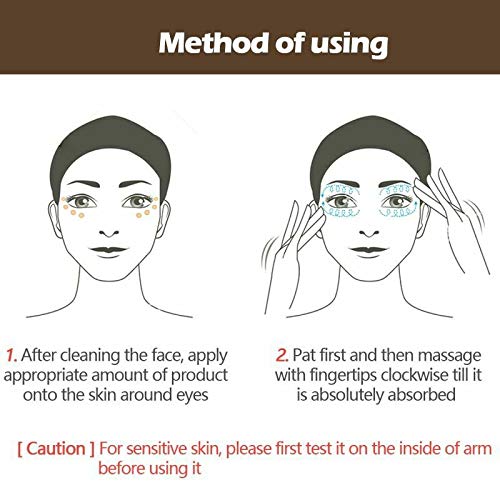 Specification:
Shelf life: 3 Years
Storage: keep in a cool and dry place away from light
Specifications:0.7 fl oz (20g)